On October 12, 2019, in Greeley, Pennsylvania, attendees of the "Rod of Iron Freedom Festival" shoot AR-15 rifles and other firearms at a shooting range. The two-day gathering was advertised as a "Second Amendment rally and celebration of freedom, faith, and family" and was put on by Kahr Arms/Tommy Gun Warehouse and Rod of Iron Ministries. Guns and gun culture in America were honored by several speakers, merchants, and exhibits. (Image courtesy of Getty Images/Spencer Platt)
The state's prohibition on assault weapons and semiautomatic rifles has been challenged in federal court by a group representing more than a million New Jersey gun owners.
The lawsuit was brought on Friday by the Association of New Jersey Rifle & Pistol Clubs Inc., a day after the US Supreme Court ordered Maryland to review a similar prohibition there in light of its decision establishing a constitutional right to carry a weapon in public.
The association's president, Scott Bach, anticipates that the Maryland remand will cause New Jersey's 32-year-old restriction to be lifted, much as the Second Amendment-based decision by the U.S. Supreme Court last month that invalidated a concealed carry law in New York also did.
Bach remarked, "We've been waiting decades for this."
According to the lawsuit, about 66 semiautomatic rifles and shotguns with pistol grips, folding stocks, or magazines that contain more than six bullets were made illegal to own by New Jersey lawmakers in 1990.
Assault weapons are described as having a combination of features such as a grenade launcher, flash suppressor, bayonet mount, or telescoping stock by the state attorney general's office 1996. This description was also contested by the organization in its lawsuit, which called assault weapons "a grotesque and deceptive misnomer… created by anti-gun publicists."
According to the lawsuit, lawmakers made owning such firearms a second-degree felony subject to penalties of up to $150,000 and jail terms of up to 10 years.
However, as a result of recent Supreme Court decisions making such rifles legally protected, the group claimed that New Jersey should permit their use for recreation, hunting, and self-defense.
The group had also in the past contested New Jersey's prohibition on large-capacity ammunition magazines. In light of its decision in New York State Rifle & Pistol Association Inc. v. Bruen, the U.S. Supreme Court this week directed lower courts to review that prohibition as well.
"Hardware prohibitions are not observed by criminals. The so-called assault weapons prohibition in New Jersey and the magazine restriction both do very little to deter or punish crime, according to Bach. They are essentially pointless, feel-good regulations that create headlines for politicians but do very little to make anyone safer because all they do is restrict law-abiding folks.
The police chiefs in Chester and Wall Township, where plaintiffs and association members Blake Ellman and Thomas Rogers reside, are named as defendants in the association's case, along with Acting Attorney General Matt Platkin, State Police Superintendent Patrick Callahan, and the plaintiffs.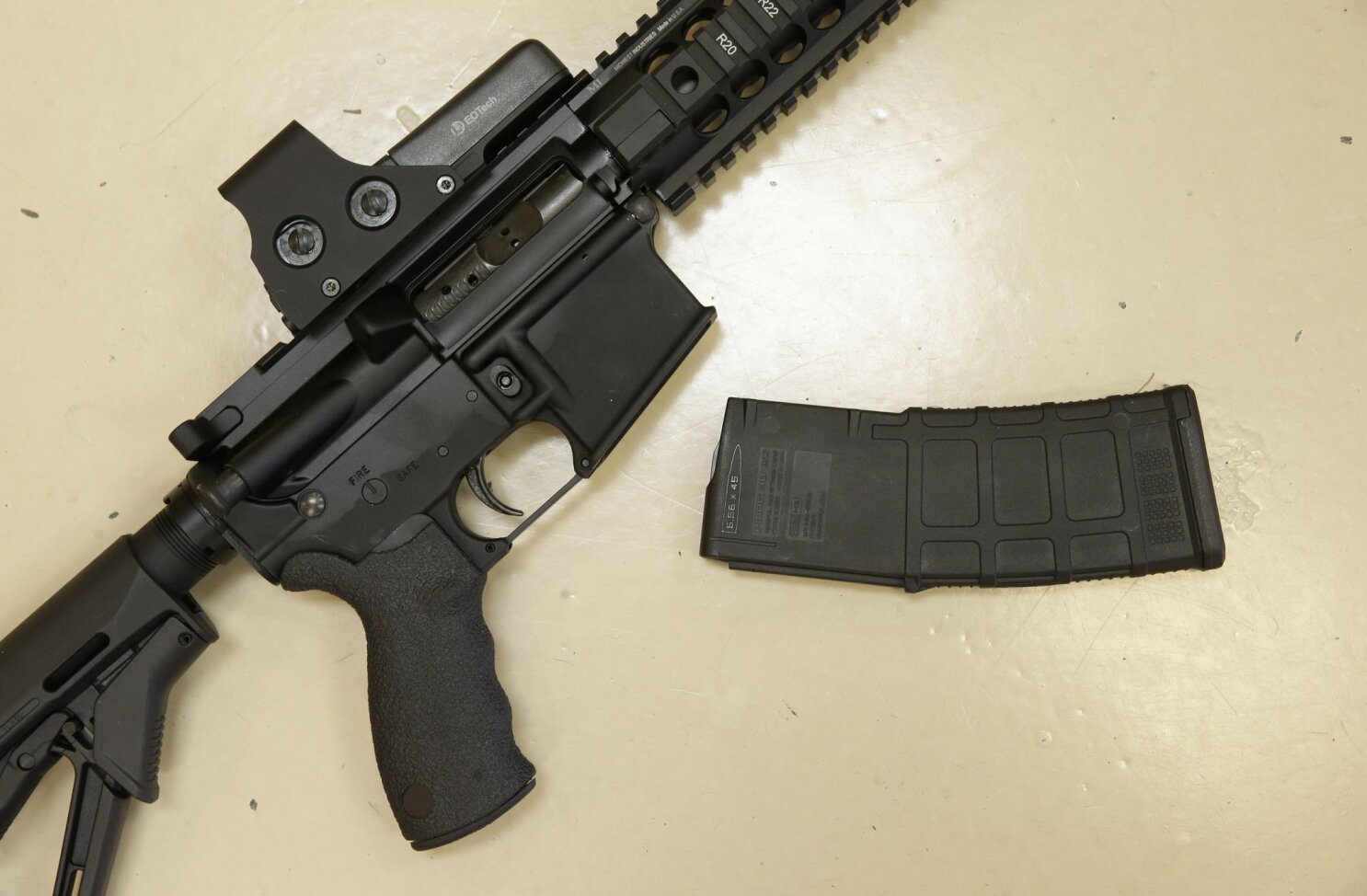 The Attorney General's Office's spokesperson declined to respond to questions about the complaint.
However, Platkin stated in an opinion piece that appeared last week on NorthJersey.com: "The opinion in Bruen will encourage individuals to challenge other laws, ranging from our restrictions on who can purchase guns to our restrictions on the most dangerous types of guns available to New Jersey residents. In this time of gun violence and mass shootings, I will stand out for these crucial safety measures, which are supported by a long history of public safety policies in this nation.
According to NorthJersey.com, the Firearms Policy Coalition filed a similar lawsuit last week to contest the assault weapons prohibition in New Jersey.
At Montclair State University, assistant professor of justice studies Jason Williams teaches. He anticipates that further cases will follow, creating the conditions for New Jersey, which, according to the Gifford Law Center, has the nation's second-toughest gun regulations, to become into a significant Second Amendment rights struggle.
Read More:- New Jersey Congressman Announces Presidential Candidate
Williams said of efforts to restrict access to firearms: "The game is very much up, as long as we have this present court finding." "I'm sorry for sounding so negative. However, given the circumstances, either a more competent Supreme Court or congressional involvement from Congress will be required.