Florence Pugh wants everyone to know she loves her body, nipples, and all.
The "Black Widow" actress has responded to the "aggressive" and "vulgar" abuse she received after uploading a photo of the transparent gown she wore to the Valentino haute couture show in Rome on social media.
Pugh looked stunning in a translucent pink tulle halter-neck gown on Friday. While many admirers like her style, many criticized her exposed nipples.
The 26-year-old British beauty said in an emotional Instagram post on Sunday that she had been besieged with unwanted remarks regarding the dress and her figure.
View this post on Instagram
While Pugh expected "commentary" on her dress, she found it fascinating to see how simple it is for "guys to absolutely demolish a woman's body, openly, proudly."
"It's not the first and surely won't be the last time a woman hears what's wrong with her body from a crowd of strangers; what's frightening is just how disgusting some of you males can be," she wrote to her 7.5 million Instagram followers.
Read More:-  
Pugh went on to add that she has accepted "the nuances of my body" and was fine with "all of the 'flaws' I couldn't stand to look at when I was 14," before slamming her critics.
"So many of you wanted to tell me how disappointed you were by my 'small tits,' or how I should be ashamed of being so 'flat-chested,'" she said, adding, "I've lived in my body for a long time." I am very aware of my breast size and am not concerned about it."
She tweeted in response to those who body-shamed her on social media: "What's more troubling is… Why are you afraid of breasts? Small? Large? Left? Right? Is there only one? Perhaps none? What is so frightening."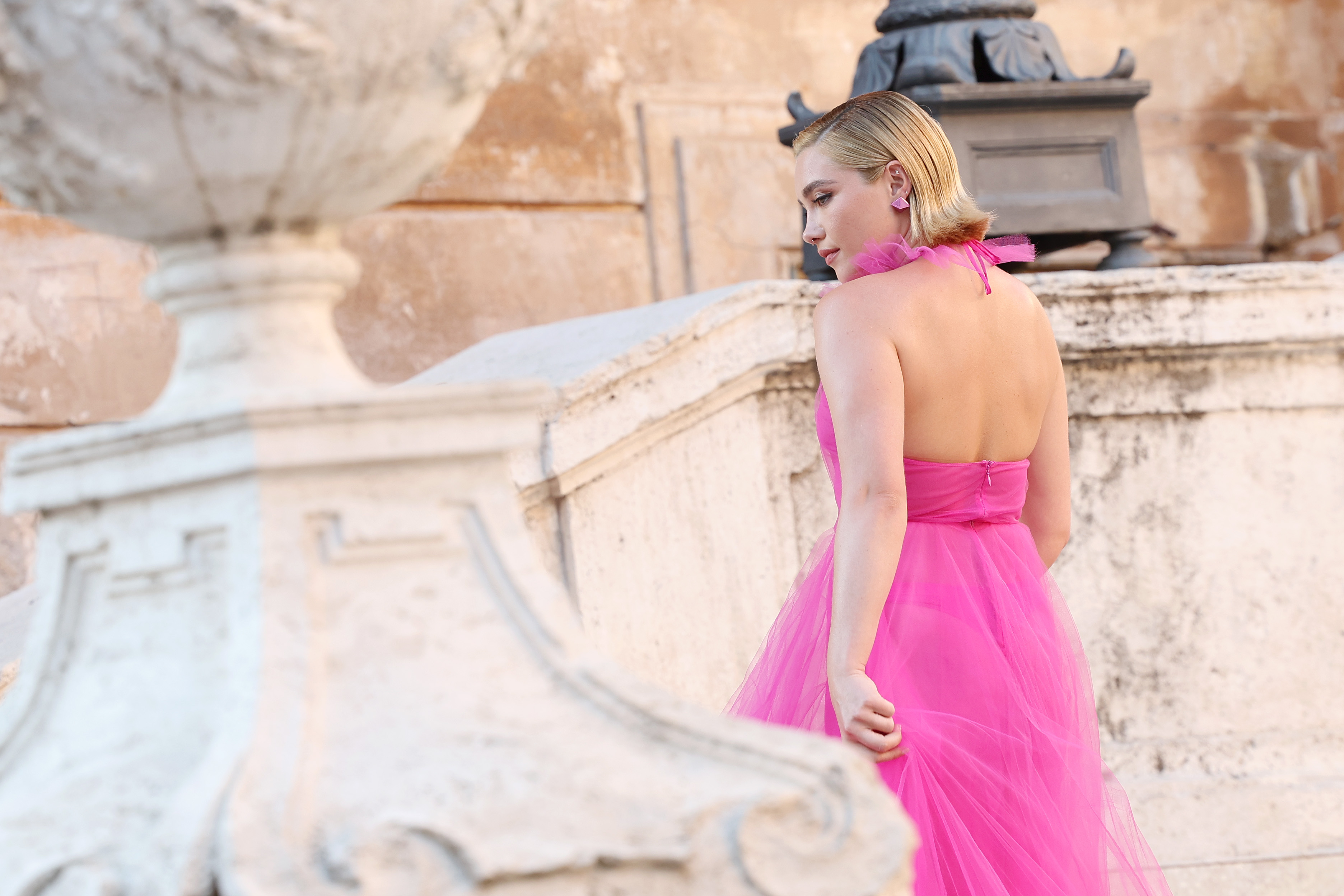 She then counseled individuals who had made disparaging comments on her article to "Develop some maturity. People should be respected. Respect the human body. All women should be respected. Humans must be respected."
Pugh ended the image with the hashtag "#f**kingfreethef**kingnipple," a reference to Instagram's restriction on photographs of female nipples.
Read More:- 
Fans and fellow celebrities who offered notes of support praised Pugh's tweet. Joey King, an actress, wrote: "You are genuinely incredible. You put into words what many people feel but are unable to express."
"OK, this is what I've been saying," remarked actress Aubrey Plaza.
"You're a magnificent f**king queen, and we do not deserve you," TV personality and social critic Jameela Jamil commented.