In a Connecticut case, the judge added $473 million in fines to the penalty Mr. Jones must pay and prohibited him from transferring his assets outside the country. A Connecticut judge ordered on Thursday that Alex Jones, the host of the Infowars conspiracy podcast, must pay the relatives of eight victims of the Sandy Hook shooting an extra $473 million in punitive penalties for defamation, increasing the total damages to over $1.5 billion.
A jury in Waterbury, Connecticut, last month awarded $965 million in compensatory damages to the families and an F.B.I. agent involved in Mr. Jones's bogus claims. Punitive damages in the form of attorney fees were also given by the jury, with the judge tasked with determining how much each family will get.
On Thursday, Connecticut Superior Court Judge Barbara N. Bellis issued a $473 million damage award. The first of three hearings to establish the damages Mr. Jones owes was held in Texas earlier this year, and the judge there ordered him to pay the parents of another Sandy Hook victim $50 million.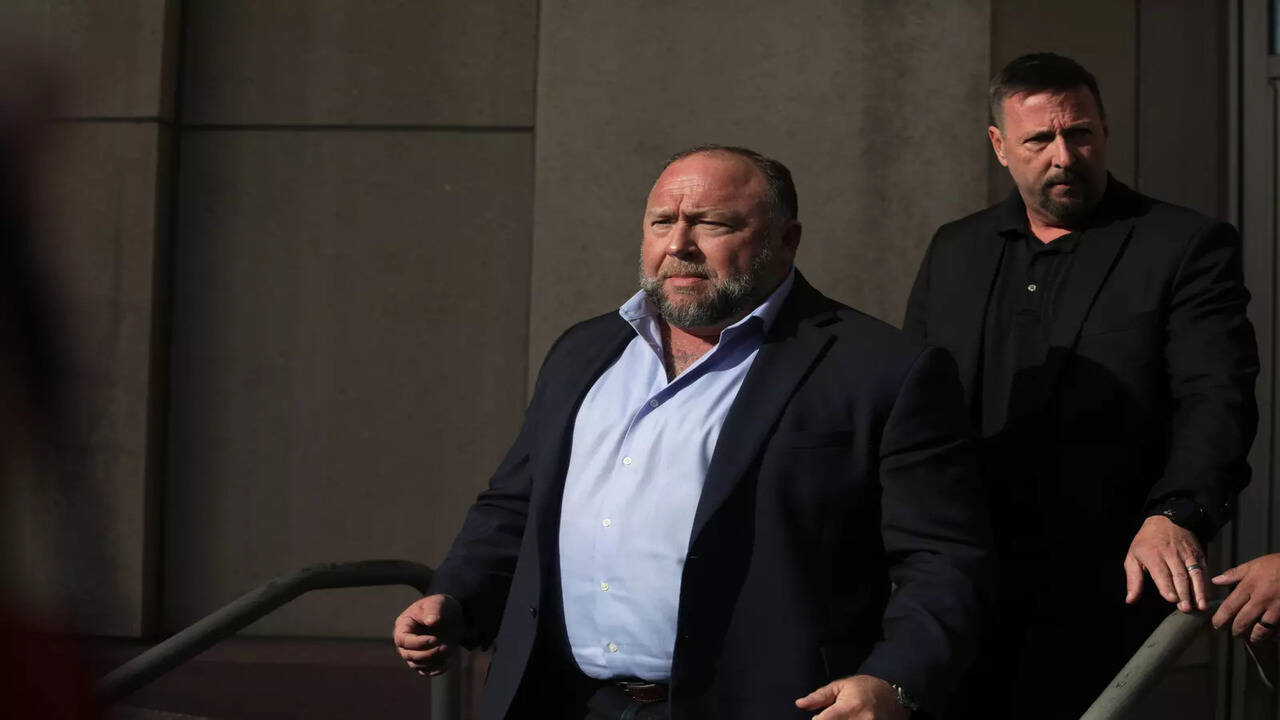 Judge Bellis issued an order stating that Mr. Alex Jones "not to transfer, encumber, dispose or relocate his assets outside the United States until further order of the court," effectively freezing his personal assets until a hearing on the subject is held on December 2.
Attorney for the Sandy Hook families in Connecticut, Christopher M. Mattei, pointed to the judge's judgment that Jones' "depravity" in disseminating lies about the 2012 school shooting and the relatives of the dead "establishes the greatest degree of reprehensibility and blameworthiness."
Mr. Mattei stated in a statement, "We hope this helps to underscore the message of this case: Those who benefit from lies targeting the innocent will face justice." For years, Mr. Jones spread the false claim that the shooting at Sandy Hook Elementary School in Newtown, Conn., on Dec. 14, 2012, that killed 20 first graders and six teachers was a "false flag operation," planned by the government as a pretext for confiscating Americans' firearms.
He claimed the families were "crisis actors" in the plot, which sparked years of harassment, conflict, and even death threats for the victims' loved ones from conspiracy theorists. Ten relatives of Sandy Hook victims filed four separate defamation lawsuits against Mr. Jones in 2018. These cases were ultimately consolidated into a single lawsuit.
Read More: TRX Rises 4,000% On FTX After Justin Sun Emerges As The Latest FTX Savior! 
Texas and Connecticut justices found Jones accountable by default after he failed to turn over financial information, testimony, and documents as mandated by the courts, giving the families a decisive victory ahead of the damages hearings. The Connecticut damages trial was Mr. Jones's second chance to be held financially accountable to the families for the harm he's caused them.
Scarlett Lewis and Neil Heslin, whose son Jesse Lewis was killed at Sandy Hook, won almost $50 million in compensation and punitive damages from Mr. Jones in the first trial, which took place in Texas this past summer. Leonard Pozner and Veronique De La Rosa, whose son Noah Pozner was killed at Sandy Hook, have filed a lawsuit in Texas seeking compensation for their loss.
Mr. Jones generates over $50 million a year in sales from his radio and online Infowars show, where he promotes diet supplements, survivalist gear, and alternative medicine. In court, attorneys from Connecticut proved that Mr. Jones had seen and recorded the rise in his audience and sales after he circulated false information about Sandy Hook.
Free Speech Systems, Mr. Jones's parent firm, filed for bankruptcy earlier this year. The families are taking Mr. Jones to court in Houston over his bankruptcy, arguing that he is trying to avoid paying the growing damages awarded against him by filing for protection under Chapter 7.
Read More: Luke Bryan and his Wife Caroline Stun On The Red Carpet At The 2022 CMA Awards!
Since Mr. Jones is facing bankruptcy and his empire is only worth a maximum of $270 million, it is highly unlikely that he would be able to pay such large awards. Mr. Jones declared himself bankrupt because of a $54 million obligation owed to a company he owns.