Orville Peck has become a fan favorite for many country music fans after making a big debut in the music industry in 2017. He has risen to the top of music charts throughout this time. Peck has emerged as one of the most enigmatic yet talented performers to enter the country music market because of his fringed masks that conceal his identity and his crooner style.
Songs by Orville Peck, such as "Dead of Night," "Roses Are Falling," and "The Curse of the Blackened Eye," have captured the attention of listeners of country music worldwide on the radio and in their hearts. Peck has become a global sensation because of his distinctive voice and approach in the country music sphere.
Do you want to know more about Orville Peck's enigma? Find out by reading on.
Who is Orville Peck?
Except for the COVID closure, country music sensation Orville Peck has been on the rise since he first appeared on the scene in 2017. Orville Peck is a popular musician who is now on his fourth band tour.
Even though he has stated being from someplace in South Africa, many specifics regarding this crooner remain hidden. The country music performer allegedly also played the drums in a Canadian punk band.
He has been incredibly quiet about anything else, save from a few information about his upbringing and early influences. Dolly Parton, Johnny Cash, Patsy Cline, and Willie Nelson are a few of the country music icons he has as role models.
What is the Real Name of Orville Peck?
Orville Peck's true name has been the subject of a lot of rumors, but he hasn't verified any of them. Some people have concluded via their research that he is Daniel Pitout, a former member of the punk band Nu Sensae.
Peck, though, has consistently insisted that it is not who he is at his core and has never revealed his genuine identity. He wants people to remember him most for the genuineness of his songs.
Orville Peck Has How Many Tattoos?
Orville Peck has roughly 30 tattoos on his body, which is even more of a shock to the country music community than the face mask, flashy clothes, and alter ego. He appears to have a wide range of expressive tattoos, including cartoon figures, worms, skulls, and snakes.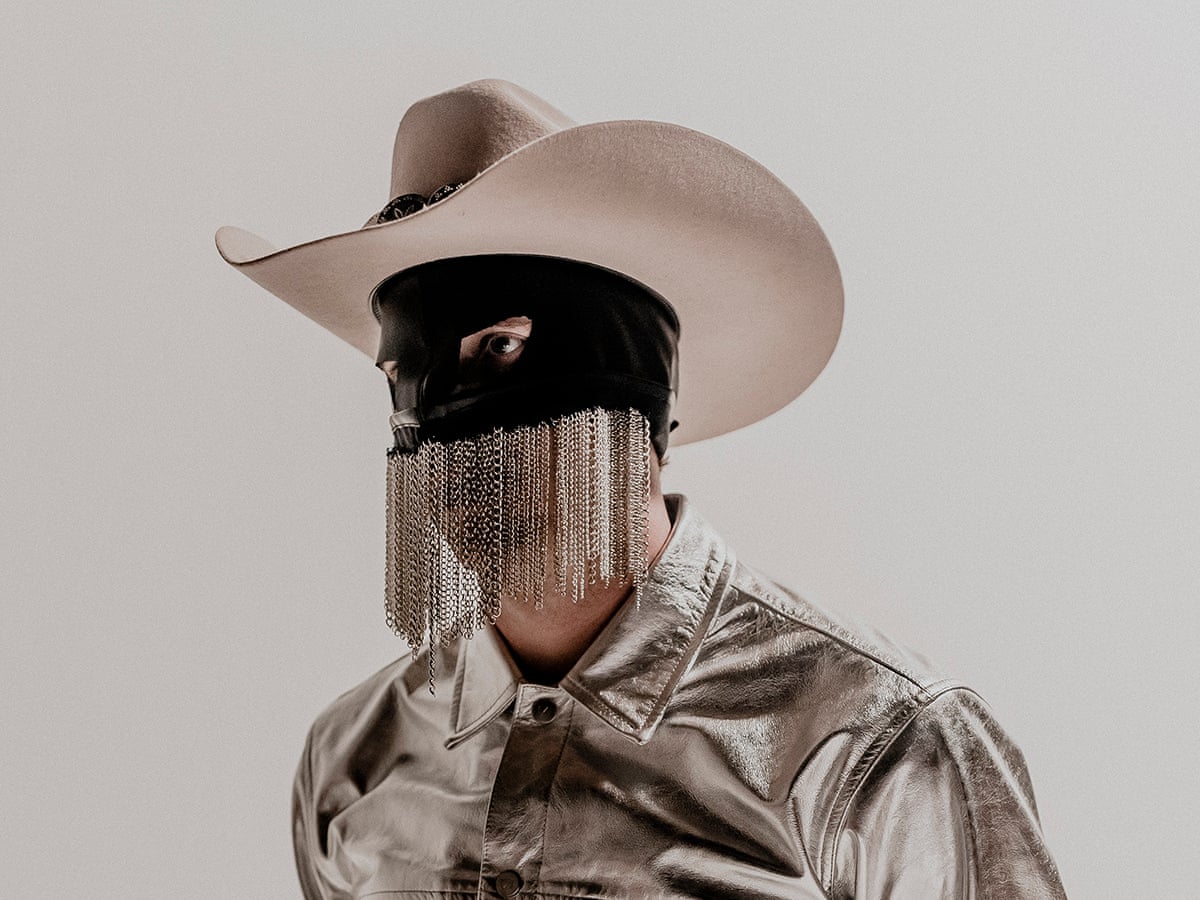 Even though Orville Peck's tattoos have received a lot of attention, they represent only the beginning for this new breed of country music performers.
Why Do Masks Fit Orville Peck?
Despite several requests, Orville Peck's face has never been disclosed in any of the country musician's interviews. He assures his supporters that he is not concealing or using the mask as a gimmick when asked about the motivations behind wearing it.
Read More:- 
He has said several times that the mask enables him to be a more authentic version of himself than he would be without it. So, if you're hoping to see Orville Peck's true identity, I wouldn't hold my breath.
Orville Peck: Is He Gay?
Orville Peck has been upfront and honest about one thing while leaving all of the other specifics of his identification up to the trolls. He has openly acknowledged being homosexual and has done much to advance the LGBTQ+ community.
Even though country music has a reputation for being dominated by conservative musicians and listeners, Peck is not the first to attempt to change the status quo. Numerous of his songs are influenced by and center on current relationships as well as everyday life in the LGBTQ+ community.
Orville Peck strives to serve as a role model for individuals who are perceived as "different" through his masks and soulful singing.
Which of His Songs Are the Most Well-known?
The song "Dead of Night" by Orville Peck, which has topped several charts, is well-known to many people. Numerous additional songs and albums of his fall under the same category.
Here is a list of some of his most well-known songs:
Turn to Hate (2019)
Roses Are Falling (2019)
Drive Me, Crazy (2020)
Kalahari Down (2022)
Let Me Drown (2022)
C'mon Baby Cry (2022)
Bronco (2022)
These are the songs that have been identified as some of Orville Peck's most well-known tunes, however, this is not an entire list. Most people agree that Orville Peck is a good listen if you appreciate the crooner sounds of Elvis Presley and Roy Orbison.
Tours by Orville Peck
Orville Peck, a singer of country music who performs in disguise, has traveled extensively throughout his career. His favorite pastime is performing in front of crowds and engaging them with his distinctive flair and beautiful voice.
Although the current pandemic forced him to postpone several of his performances, he was able to recover with his Drive Me, Crazy tour in 2021. Peck and his band were prepared to go on the road after taking an extended break from traveling.
His 2022 tour, launched to support his most recent album, 2022, has begun. It is expected to be a spectacular performance that you might not want to miss.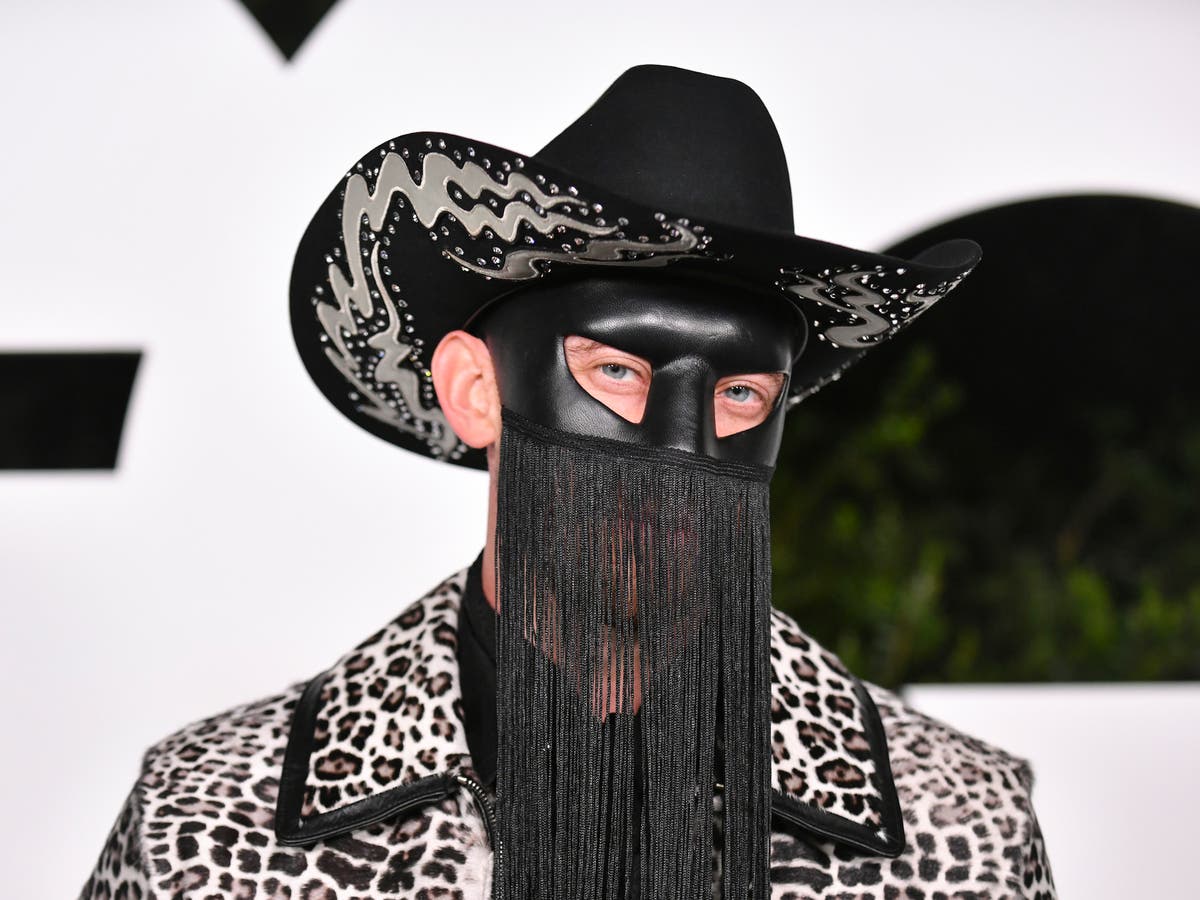 Where Can I Find Orville Peck Clothing?
Like every outstanding performer, there is usually stuff available for purchase by the enthusiastic audience. In that sense, Orville Peck is similar to other artists in that his merchandise is widely available.
Although Orville Peck merchandise is available through merchants like Amazon, the official Orville Peck website is where you should buy it. Not much cannot be purchased with this masked artist on it, from t-shirts and caps to keychains and beer koozies.
Read More:- 
You might want to spend a bit more money on some of Orville Peck's more pricey goods if you consider yourself to be an ardent admirer of his. You may get an Orville Peck Bolo tie or even a ring with his image on it, for instance. You may buy one of these goods with gold or silver.
Orville Peck's Net Worth
Orville is one of the wealthiest and most well-known country singers. Orville Peck's net worth is estimated to be $1.5 million based on our research and information from sources like Wikipedia, Forbes, and Business Insider.