Before becoming a music idol, Selena Quintanilla Perez was born on April 16, 1971, in Lake Jackson, Texas. Due to the state's closeness to Mexico, a distinct Mexican-American musical style known as Tejano developed, which Selena embraced from an early age.
Selena's father, Abraham, a former singer, taught her and her two siblings, Abraham and Suzette, all he knew. Selena y Los Dinos was founded, and music soon became a family affair.
On March 31, 1995, Selena Quintanilla, the "undisputed queen of Tejano music," was slain by Yolanda Saldivar, who claimed to be her biggest admirer.
Who murdered Selena Quintanilla Perez?
Saldivar, a fan-turned-employee who was the manager of Selena's boutiques and the president of her fan club, met Selena in a sad encounter in 1995. Due to financial issues at Selena's shops, as well as complaints from fan club members, Saldivar was separated from Selena's family at the time.
When they met at a Days Inn in Corpus Christi, Texas, Saldivar was supposed to hand Selena the last remaining business paperwork. Instead, she murdered the celebrity, who was just 23 years old at the time.
Read More:-
The killing of Selena Quintanilla horrified the world, especially because she was so young and on the edge of glory. And, even after 25 years, the narrative of Selena's death remains as stunning.
Funeral for Selena Quintanilla
Selena's burial was conducted on April 3 in her birthplace of Corpus Christi. The day prior, more to 60,000 people attended an open-casket viewing at the Bayfront Auditorium, which has since been renamed Selena Auditorium.
Her burial service took place at Seaside Memorial Park and was carried live on the radio. It was attended by around 600 individuals.
Selena Quintanilla, 23, is remembered by family and thousands of fans across Texas as a powerful and lovely voice for Tejano music who was regarded as an ambassador for her genre and culture.
Because of the overwhelming number of people that attended her public viewing at the Bayfront Convention Center, Perez opted to keep his wife's funeral and grave private. Despite this, crowds of 600 people gathered around the cemetery tents.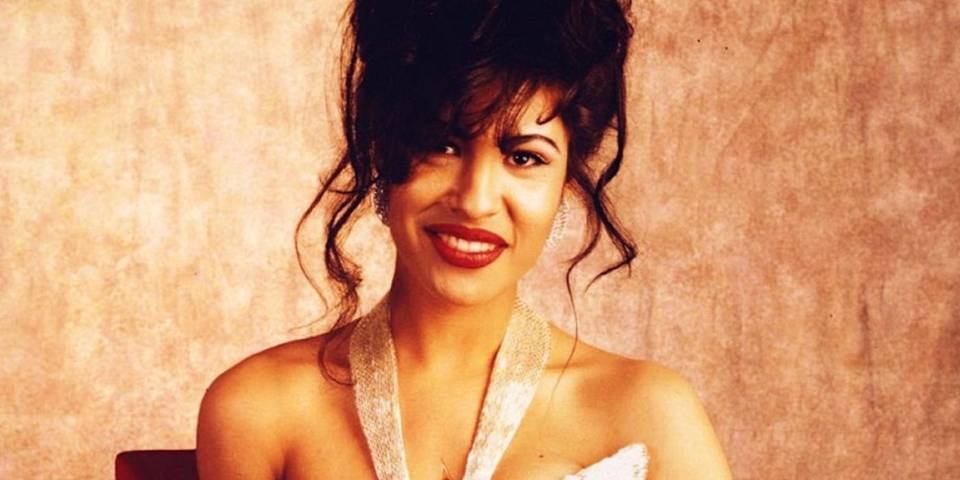 The death of Selena Quintanilla
On March 31, 1995, Yolanda Saldivar shot and murdered Selena. Saldivar, Selena's close friend, founded and led her fan group. Yolanda was also the manager of Selena Etc, a boutique in Corpus Christi and San Antonio, Texas.
According to press reports from Selena's murder trial, her father, Abraham Quintanilla Jr., received complaints about Yolanda's poor administration and failure to ship products ordered by paying admirers. He discovered Yolanda had taken over $25,000 from Selena's enterprises in the months preceding her murder.
Quintanilla Jr. called Yolanda and told her to stop communicating with Selena. Selena followed Yolanda to the Days Inn motel in Corpus Christi where she was staying on March 31.
After Selena requested evidence that she didn't steal the money, Saldivar allegedly pulled a pistol from her handbag and shot her in the shoulder. At Corpus Christi Hospital, her death was verified.
Yolanda was involved in a nine-hour standoff with cops and FBI officers. She even threatened to commit suicide. Specially skilled negotiators ultimately persuaded her to surrender.
Yolanda was arrested, charged, and sentenced to jail in October 1995, with the possibility of release in 2025.
Selena Quintanilla's Net Worth is Unknown
At the time of her death, Selena Quintanilla's net worth was believed to be approximately $10 million. The proceeds from Selena's inheritance were eventually distributed among members of her family band and her husband, Chris Pérez.
What became to Yolanda Saldivar?
Yolanda went on trial for Selena's murder in Houston not long after the murder on October 15, 1995. Her lawyer, according to The New York Times, claimed that the gunfire was an accident. They went on to imply that Yolanda intended to injure herself.
Read More:- 
On October 24, 1995, Yolanda was sentenced to jail for first-degree murder based on testimony from Selena's relatives.
Saldivar is now jailed in the Texas maximum-security Mountain View Unit.