On Tuesday, Republicans in the House voted to select Minority Leader Kevin McCarthy as the next speaker, moving the Bakersfield legislator closer to fulfilling a lifelong goal. McCarthy had to work considerably harder than he had planned to keep his caucus unified and behind him despite the fact that the Republican Party is on the verge of securing a small House majority thanks to last week's midterm election.
McCarthy faces an uphill battle to unite his party's various factions, even if he is elected speaker when the new House convenes in January. Most of the current House members and the newly elected ones voted for McCarthy in a secret ballot on Tuesday afternoon.
Rep. Andy Biggs (R-Ariz.), a member of the House Freedom Caucus, challenged McCarthy at the last minute but was soundly defeated with 31 votes to McCarthy's 188. But it showed that McCarthy hasn't won over everyone in his party.
With the House majority predicted to be small, he'll need almost all of the Republican caucus' support to become a speaker and, later, to enact legislation. McCarthy wants to avoid a repetition of his failed speakership effort in 2015 when resistance from the GOP's right-flank House Freedom Caucus destroyed his chances after the resignation of Speaker John A. Boehner (R-Ohio).
Since then, McCarthy has made efforts to gain the support of the more conservative members of his party, such as those who voted for Trump in the 2016 election. But now that the Republicans are taking over the House, the Freedom Caucus is showing its true colors.
When the Republicans are in control, the tight-knit organization has consistently proved that it can have significant influence. The caucus is demanding legislative reforms for the upcoming session before it can back McCarthy.
Read More: Jimmy Fallon Asks To Elon Musk "Fix The #RIPJimmyFallon Trend On Twitter"!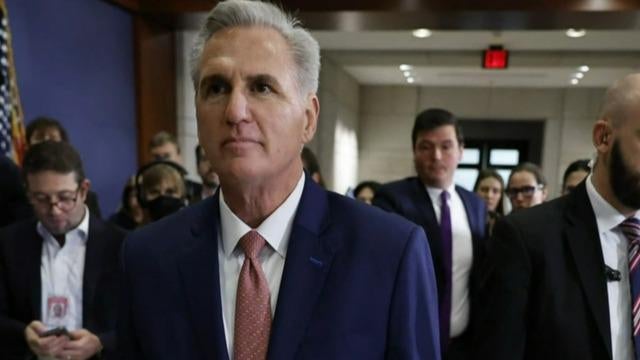 It seeks, among other things, for committee members to directly elect their chairs and for bills to need the backing of a majority of House Republicans before being brought to the floor for a vote.
The caucus' main goal is to bring back the procedure that led to Boehner's departure in 2015—a parliamentary process that makes it easier to oust a speaker. Whether or whether McCarthy will back any of those demands is still up in the air. But he and his friends have been busy behind the scenes trying to win over more supporters.
On Monday's episode of Stephen K. Bannon's "War Room" podcast, Freedom Caucus member and fiery Republican representative Marjorie Taylor Greene (R-Ga) remarked that efforts to undermine McCarthy or find an alternate speaker was "poor strategy." At the same time, moderate McCarthy backers are trying to undermine the Freedom Caucus.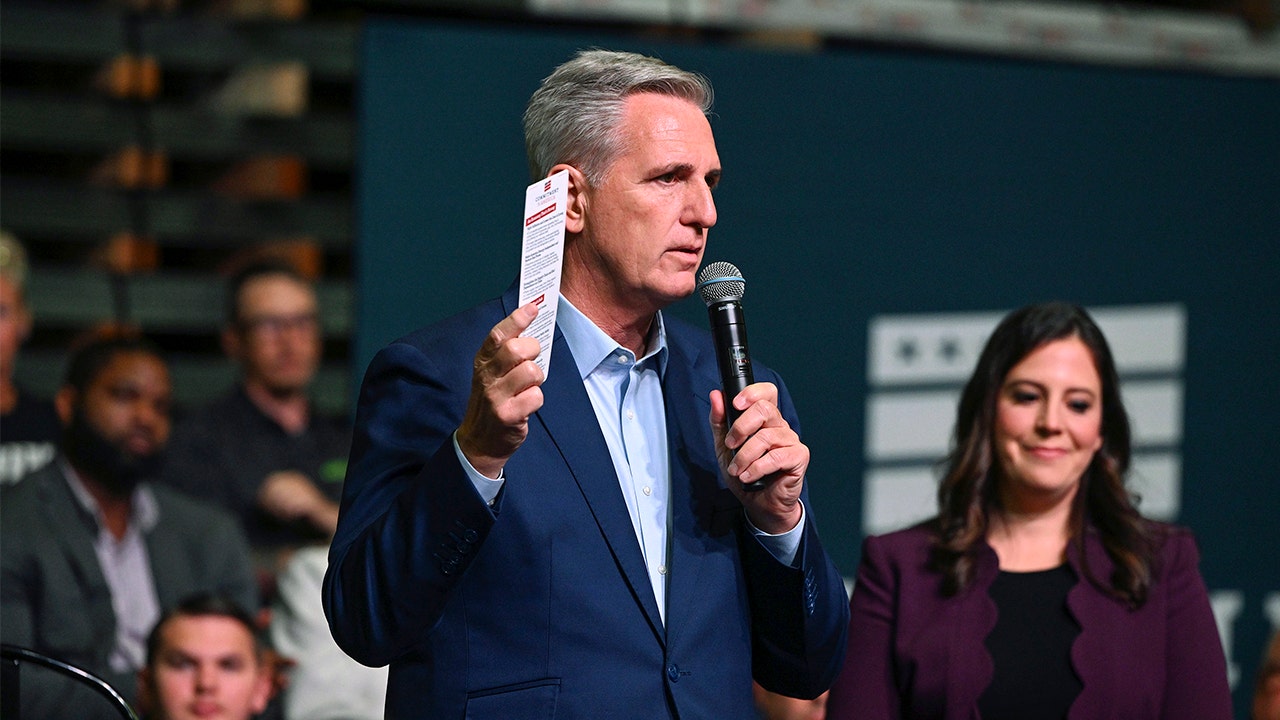 If his party can't agree on a candidate for speaker, Rep. Don Bacon (R-Neb.) told NBC News he would be willing to work with Democrats to elect a moderate Republican. Apparently, some Republicans have even tried to persuade conservative Democrat and opponent of abortion rights, Rep. Henry Cuellar of Texas, to switch parties, as reported by the Wall Street Journal.
Rep. Mike Garcia (R-Santa Clarita), who is currently ahead of his Democratic opponent in a race that has not been called, said he is confident that Republicans will be on the same page when the new House convenes on January 3. It won't matter how large our majority is, because we will get things done," Garcia assured.
Read More: Former President Donald Trump Declares White House Campaign For 2024!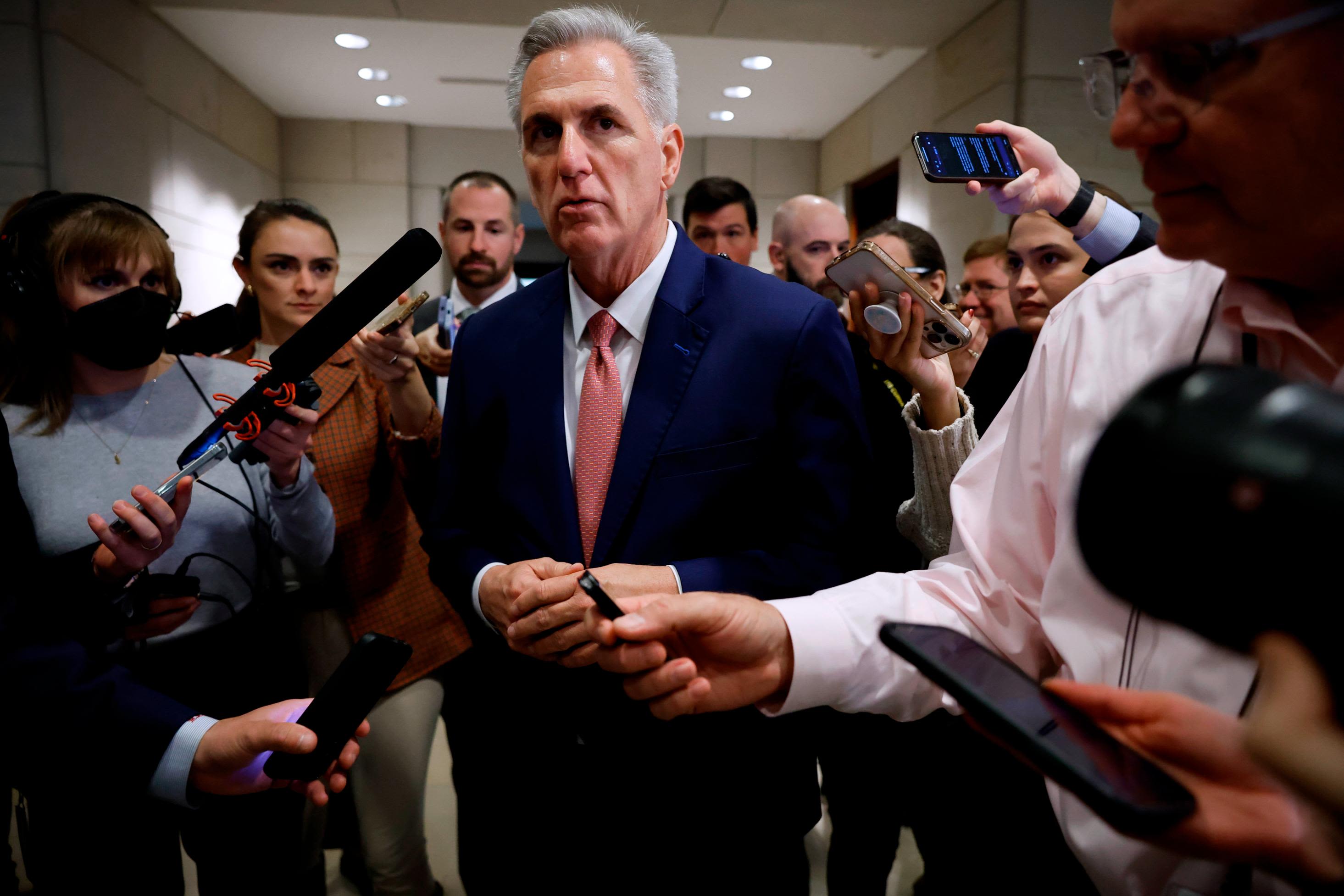 But, he continued, "we've got to be cohesive as a team" if we're going to get anywhere.   McCarthy may find it challenging to rule in light of the recent action, which has conservatives aligned with Trump on one side and moderates on the other.
Speaker of the House of Representatives Nancy Pelosi (D-San Francisco) has extensive experience with these difficulties due to her experience balancing the interests of moderate and progressive Democrats within a minority party.
Outside of absolutely necessary measures like funding the government and increasing the debt ceiling, Washington could see a return to deadlock with President Biden in the White House and Democrats maintaining control of the Senate.
With even a slim majority, the Republicans could begin probes against the Biden administration and enact "message bills" designed to stir the grassroots of the Republican Party. Trump's announcement of his third run for president coincided with the vote for GOP leadership in the House.
Some Republicans in the Senate have argued that the party's internal leadership elections should be delayed until after the Dec. 6 runoff between Democratic Sen. Raphael Warnock and Republican ex-football player Herschel Walker.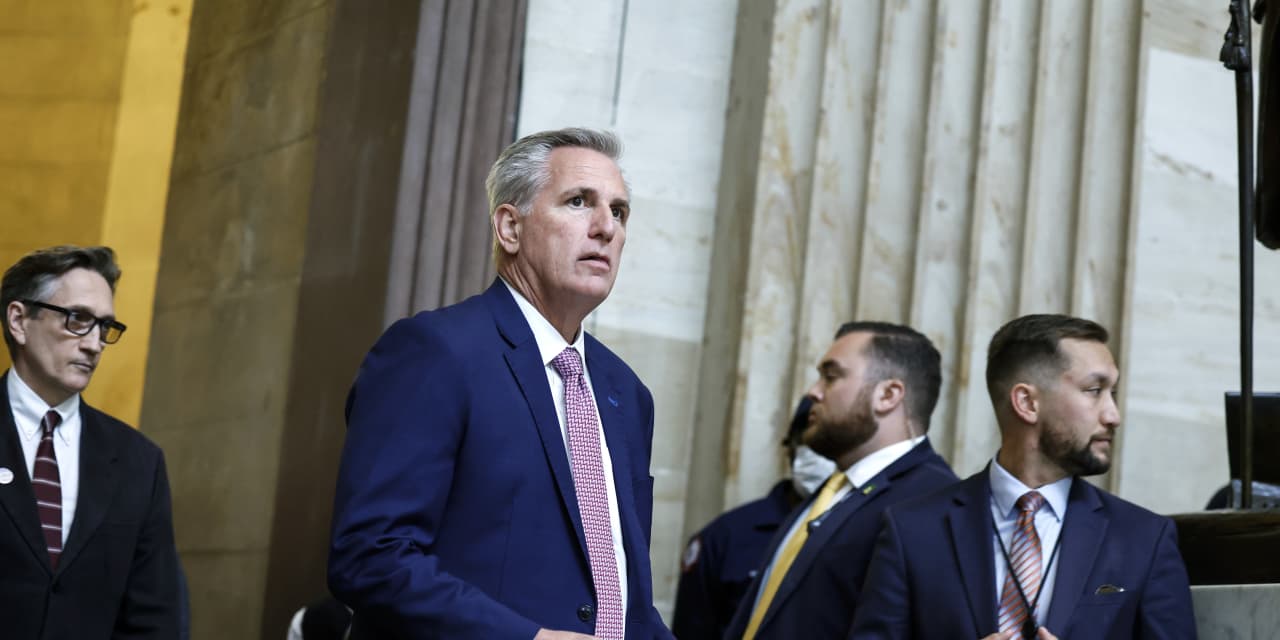 These elections are scheduled to take place on Wednesday. However, the outcome of that contest will only determine whether the Democrats have a 50-seat or 51-seat majority in the Senate.