AMC has finally announced the premiere date and trailer for the final season of "The Walking Dead."
The final eight episodes of the long-running zombie series' 11th and final season will premiere on AMC on October 2. The cable network made the announcement, along with a trailer for "The Walking Dead" Season 11C, on Friday during the show's Hall H panel at San Diego Comic-Con.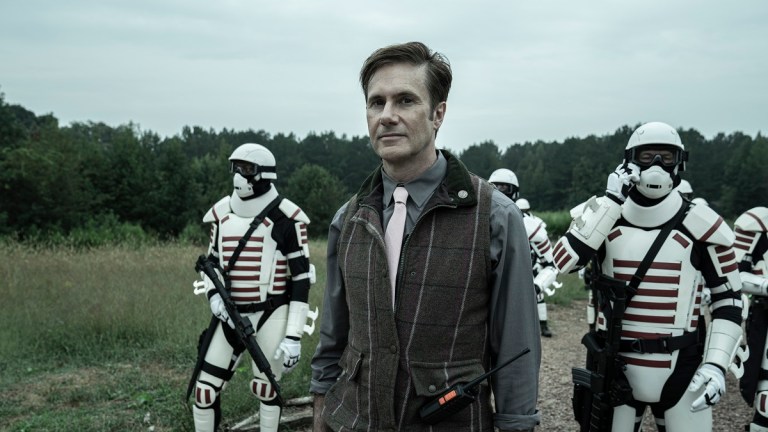 "The Walking Dead" Season 11 will consist of 24 episodes, which AMC will release over the course of two years. Part A aired from August 22 to October 10, 2021, and Part B from February 20 to April 10, 2022.
"The Cuphead Show" Season 2 : Release Date, Trailer, Plot ! (newjerseylocalnews.com)
According to AMC's description of "The Walking Dead" Season 11C, "threats lurk around every corner, dead and alive, as each group continues to get caught in uncontrollable situations." The looming pressure is building up to a day of reckoning for everyone. Will the sum of their individual journeys become one, or will they be forever divided?"
The last-ever SDCC panel for "The Walking Dead," moderated by Chris Hardwick, included stars Norman Reedus, Melissa McBride, Christian Serratos, Ross Marquand, Khary Payton, Seth Gilliam, Josh McDermitt, Michael James Shaw, Cailey Fleming, and Lauren Ridloff, as well as "Walking Dead" franchise chief content creator Scott Gimple, current "Walking Dead" showrunner and executive producer Angela Kang, and
When asked how he felt about participating in the series' final Comic-Con panel, Reedus said, "I kind of just want to cry and make out with everybody at the same time."
look both Ways Netflix Release Date, Cast, Trailer, Plot ! (newjerseylocalnews.com)
During the emotional panel, McBride began to cry, and Reedus came over to comfort her, giving her a big bear hug. Gimple also revealed that for the wrap party, production made a video with a one-second clip from each episode, starting with Rick (Andrew Lincoln) waking up and ending with the final scene (which they can't discuss for obvious reasons). Later in the panel, Lincoln and fellow "Walking Dead" alum Danai Gurira took the stage to reveal that they will reprise their roles as Rick and Michonne in a six-part limited series on AMC+ next year. That show will take the place of the previously announced films starring Lincoln as Grimes, which are no longer in production at AMC.
Prior to the final episode of "The Walking Dead," AMC hosted the first-ever Comic-Con panel for its spinoff anthology series "Tales of the Walking Dead," which premieres Aug. 14.