We don't make it a habit to visit the hospital unless we absolutely have to. The best possible reason to be in a hospital is to see a doctor or pay a visit to a loved one. In the worst-case scenario, you get critical injuries and require immediate medical care.
Thank goodness my sole hospital visit was over twenty years ago when I injured my wrist rollerskating, and that was a pleasant experience overall. On the off chance that you do end yourself in need of medical assistance, you can take solace in the fact that New Jersey is home to some of the finest medical facilities in the country.
I'm not just bragging about my home state of New Jersey; there is data to back up my assertion! It was recently reported on Patch that 33 New Jersey hospitals had achieved an "A" in patient safety as it related to the prevention of avoidable medical mistakes.
The Leapfrog Group is a non-profit organization that conducts audits of hospitals around the US. By the way, this is a huge thing for A-grade medical facilities. The Leapfrog Group's website claims that major media outlets including MSNBC, AARP, and The New York Times all use its rating system as their benchmark for patient safety.
How Are Hospitals Graded, and What Factors Are Considered?
The Leapfrog Group examines a ton of information before handing out their letter grades every other year. They consider the availability of medical professionals, the rate at which patients receive prescribed care, and the results of any given treatment.
The grading method is extremely rigorous, and these are only a few examples of the many factors considered. You can trust that if you go to one of these New Jersey hospitals with an 'A' rating, you will receive excellent care.
Read More: Up To $1,500 in Tax Refunds Are Available To New Jersey Residents Until January 31, 2022!
A List of New Jersey's 33 Safest Hospitals
These hospitals in New Jersey have all received an "A" grade for safety from the non-profit monitoring group Leapfrog, according to Patch.com.
1. Hackensack Meridian Old Bridge Medical Center, Old Bridge
2. Capital Health Medical Center – Hopewell, Pennington
3. Chilton Medical Center, Pompton Lakes
4. Englewood Hospital and Medical Center, Englewood
5. Hackensack Meridian Palisades Medical Center, North Bergen
6. Hackensack Meridian Bayshore Medical Center, Holmdel
7. Hackensack Meridian Hackensack University Medical Center
8. Monmouth Medical Center, Long Branch
9. Hackensack Meridian Pascack Valley Medical Center, Westwood
Read More: Up To $1,500 in Tax Refunds Are Available To New Jersey Residents Until January 31, 2022!
10. Jefferson Stratford Hospital, Stratford
11. Jefferson Washington Township Hospital, Turnersville
12. Overlook Medical Center, Summit
13. Hackensack Meridian Jersey Shore University Medical Center, Neptune
14. Morristown Medical Center, Morristown
15. Penn Medicine Princeton Medical Center, Plainsboro
16. Inspira Medical Center Elmer, Elmer
17. Hackensack Meridian Raritan Bay Medical Center, Perth Amboy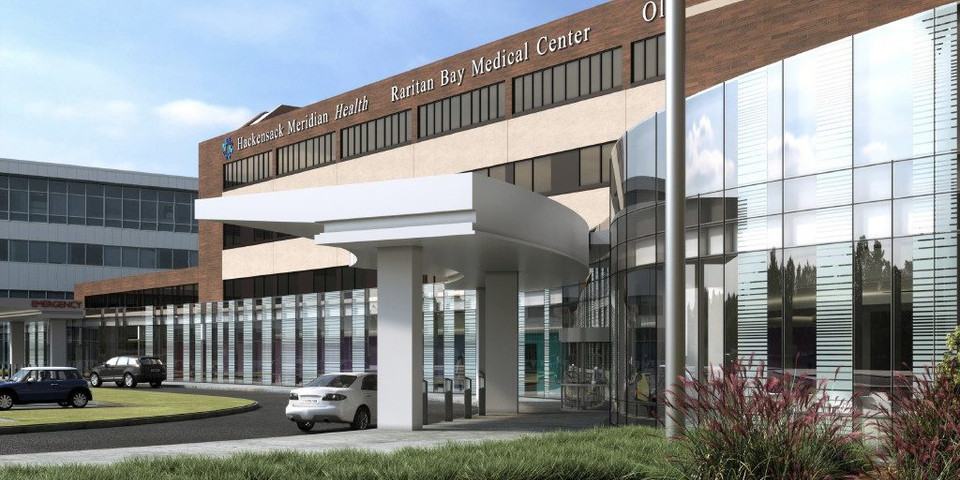 18. Inspira Medical Center Elmer, Elmer
19. Hunterdon Medical Center, Flemington
20. Inspira Medical Center Vineland, Vineland
21. Hackensack Meridian Riverview Medical Center, Red Bank
22. Inspira Medical Center Mullica Hill, Mullica Hill
23. Jefferson Cherry Hill Hospital, Cherry Hill
24. Robert Wood Johnson University Hospital at Hamilton, Hamilton
25. Bergen New Bridge Medical Center, Paramus
26. Virtua Marlton Hospital, Marlton
27. St. Mary's General Hospital, Passaic
28. Robert Wood Johnson University Hospital Rahway, Rahway
29. The Valley Hospital, Ridgewood
Read More: New Jersey Betting Commission Bans Sportsbooks From Accepting Bets on Fights Including James Krause!
30. Saint Clare's Hospital of Denville, Denville
31. Saint Michael's Medical Center, Newark
32. Saint Peter's University Hospital, New Brunswick
33. St. Luke's Warren Campus, Phillipsburg