His Dark Materials upped its game in season 2 to become a darker and more daring series. The show's tone shift is due in part to author Philip Pullman's trilogy of the same name becoming more mature as Lyra (Dafne Keen) matures during her quest to discover the truth about Dust. And Lyra's story appears to be intensifying in the show's third season.
In a November 2020 interview with Deadline, executive producer Jane Tranter revealed that her team had already begun pre-production on the show's ambitious third chapter, which will be based on the series' longest book, The Amber Spyglass. While Tranter previously stated that she thought it would take two seasons to do the book justice, she now believes the story can be told in one eight-episode season.
"The Amber Spyglass is quite right adapted into eight episodes, and I will fully and humbly admit I was completely wrong," she told the outlet.
Now that Tranter is convinced that the final book can be adapted in just one season, His Dark Materials fans can start speculating about which stories will be included in the show and which will be cut for time constraints (and clarity).
With HBO and BBC One officially confirming the series' season 3 renewal on December 22, 2020, fans can start thinking about when His Dark Materials will return and who might appear in the upcoming episodes.
His Dark Materials Season 3 Could Be Delayed by the Pandemic
The pandemic has disrupted the production schedule of His Dark Materials, as it has for many other shows. Season 2 had nearly finished filming when production was halted, but a standalone episode devoted to James McAvoy's Lord Asriel was cancelled. It's unclear whether the episode will be included in Season 3 or will be dropped entirely.
In terms of season 3, Tranter told Deadline that executive producer Jack Thorne and a team of writers had written six of the eight episodes as of November 2020, and she was hopeful that production would begin in spring 2021.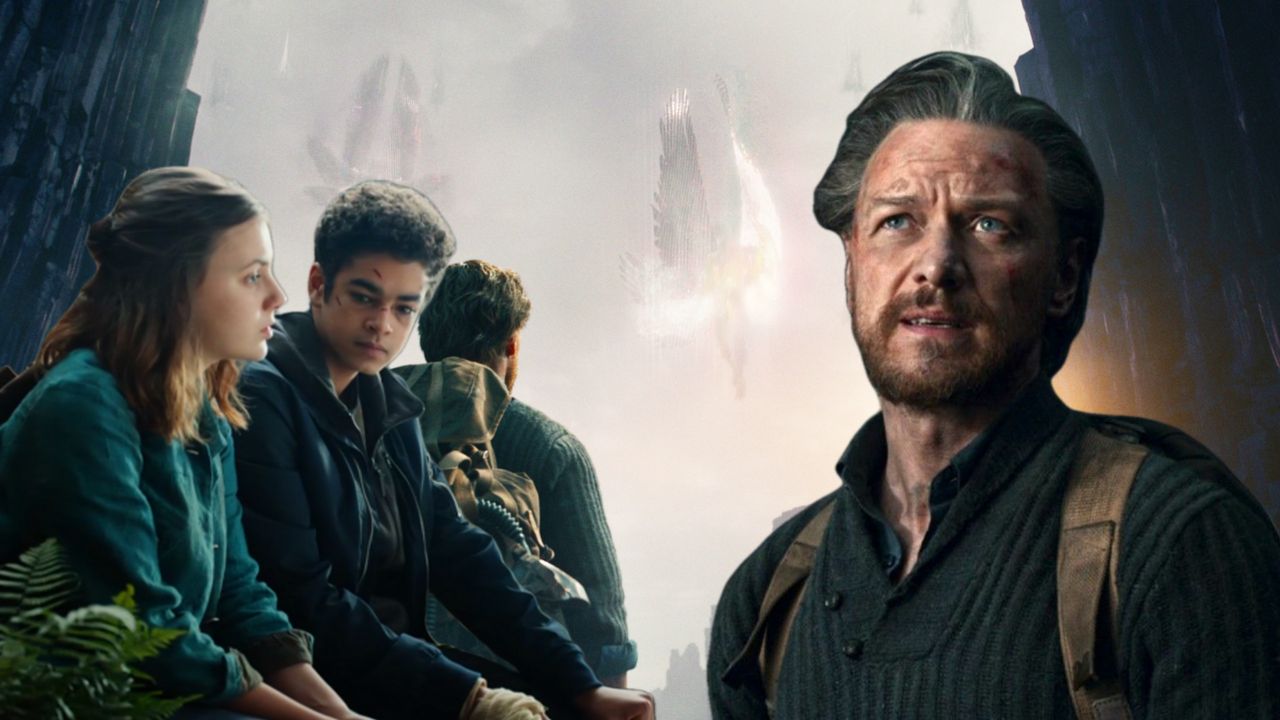 The statement released by HBO and BBC One announcing season 3 of His Dark Materials stated that production will begin in Cardiff, Wales in 2021 — though no specific date or even season of the year was mentioned.
All things considered, it appears unlikely that the third season will be released in 2021. If production begins in the spring, viewers can expect season 3 to premiere in early 2022.
His Dark Materials Season 3 Cast Has a Lot of Returning Characters
There is no official word on who will return for season 3 of His Dark Materials, but Keen and Amir Wilson (Will) are both safe bets. Viewers can also expect to see more of Ruth Wilson's Mrs. Coulter in the final season, and Thorne told Express that Will Keen's Father MacPhail will play a significant role.
Season 3 should also see the return of McAvoy's Lord Asriel, assuming everything goes as planned. While the actor was completely absent from season 2 after his character's standalone episode could not be completed, Lyra's father plays an important role in the trilogy's final book. As a result, he should return from his journey through other worlds to cause trouble for his daughter and Will in the final chapter of the show.
If Thorne and his team of writers stick to the script, McAvoy won't be the only actor who didn't appear in season 2 who could return in season 3. A trip to the Land of the Dead in The Amber Spyglass briefly reunites Lyra with her friend Roger (Lewin Lloyd), so if the series is renewed, the young actor from season 1 may return for a brief appearance in season 3.
Read More: Relative Race Season 10 Release Date: is It Cancelled or Renewed?
His Dark Materials Season 3 Will Have a Much More Complex Plot
His Dark Materials Season 2 was darker than Season 1, but Season 3 is set to be weirder than both previous seasons combined. The third book in Pullman's trilogy will undoubtedly be difficult to adapt due to its dense plot, which includes extensive world-hopping and an all-out war with the Magisterium.
The Amber Spyglass includes, in addition to Lyra's descent into the world of the dead to free Roger, a battle against soul-devouring specters and an extended visit to a world populated by mulefa, non-human creatures described as "elephantine" in the novel. Collins, for one, is thrilled to be bringing the muleta HBO to live on film for the first time.
"It's all complicated, but I completely understand the Mulefa and their world, and Asriel's Republic is an amazing place," the production designer told RadioTimes.com.
Adapting The Amber Spyglass into an eight-episode season will be a difficult task, but the His Dark Materials team appears to be up to the task.
Also Read: Criminal Minds Season 16: Release Date, is Season 16 of Criminal Minds Renewed or Cancelled?
Season 3 Trailer for His Dark Materials
It should come as no surprise that the BBC has yet to release a trailer for the series, as filming for the show only recently wrapped; however, we will update this page as soon as teasers become available.
I'm hoping there won't be too much of a wait…
buy priligy online buy priligy online no prescription

For the time being, you can watch the trailer from last season.
What Will happen in Season 3 of His Dark Materials?
We already know what will happen in the episode because the third season of His Dark Materials is based on a book that has been published for many years.
Lord Asriel's struggle against religious tyranny (and the leading figures at the top of it) expands in The Amber Spyglass, attracting creatures and forces from many worlds and even recruiting certain angels to his side. The figure at the helm of religious oppression is the Authority.
Meanwhile, Lyra is kidnapped by Mrs. Coulter while Will searches for her (accompanied by two angels who want to bring him to Asriel), and Mary Malone travels to a new world to learn more about Dust from Mulefa, where she is pursued by a Magisterium assassin. Both of these events are happening at the same time.
Will and Lyra eventually reunite and travel to the Land of the Dead in search of Roger. Meanwhile, Mrs. Coulter joins forces with Asriel to fight the angels, and everything culminates in a spectacular showdown between the forces of heaven and earth, leading to one final tragedy (which we won't spoil here).
"What am I supposed to say to you?
buy vibramycin online buy vibramycin online no prescription

"We're at war," McAvoy told The One Show. "At the end of the second season, we declare war on the Kingdom of Heaven, so things get very nasty, and there will be a lot of punches thrown, explosions, and other fun stuff."
Read More: Relative Race Season 10 Release Date: is It Cancelled or Renewed?
However, the story is fundamentally about a young girl and a young boy, not adults with their inflated egos.
Joel Collins, who serves as both an executive producer and a production designer on the show, has stated that the cast and crew are looking forward to the challenges that this large-scale series will present to them.
Collins told RadioTimes.com in an exclusive interview, "It's all convoluted, but I completely understand the Mulefa and their world, Asriel's Republic [of Heaven] is an incredible place."
"It should come as no surprise that we travel to the land of the dead, but what an exciting concept to think about and experience along the way." It is a massive, mind-boggling, and incredibly entertaining puzzle. I have a lot of ideas on the subject."
And Jane Tranter told Entertainment Weekly that fans can expect to see a lot more of the angels, who only appeared briefly in the second season. She stated that the angels "have a very, very significant presence" in the show's third cycle.