Some state lawmakers want New Jersey to be the next state in the area to require employers to post salary ranges with job listings.
On Thursday, a committee of the state Assembly talked about a bill that would require "salary transparency." This means that businesses in Garden State with five or more workers would have to post the base salary and the highest possible salary when they are looking for a new worker.
There are similar laws on the books in more than half a dozen other states, including New York and Connecticut.
Assemblyman Paul Moriarty, D-Gloucester, a main sponsor of the bill, said, "I've always wondered why businesses and potential employees would waste their time applying for jobs, going for interviews, maybe even a second or third interview, only to find out after all that that the potential employee and the business don't match up in terms of salary or benefits."
He also said, "It's a waste of time for both sides."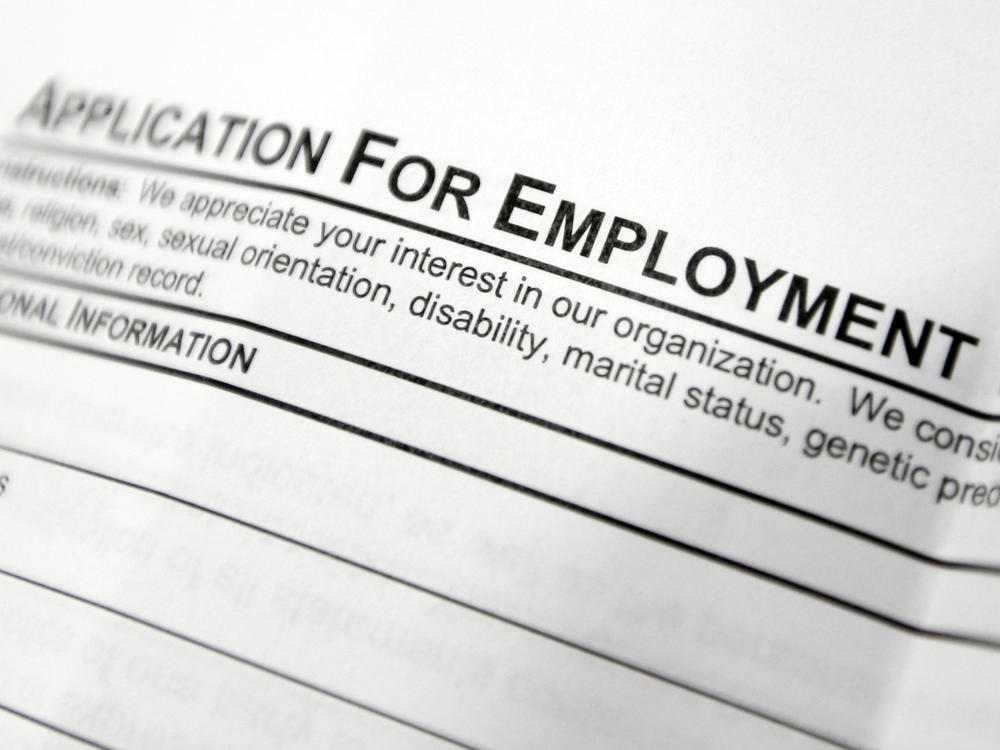 The measure (A3927) was only on the agenda to be talked about at the Statehouse in Trenton. But there is a similar bill in the state Senate, and Moriarty said Thursday that he thinks it will be voted on soon.
He said, among other things, that it's important to be competitive with states that are close by.
Moriarty said, "I can tell you if I were, say, a marketing professional who had been out of school for a couple of years and was looking for work in this area." "I might just look for work in New York and Connecticut because I don't want to waste time trying to figure out how much this company in New Jersey will pay."
As part of another part of the bill, businesses would have to "make reasonable efforts to announce" or post all opportunities for current employees to get promoted.
The New Jersey Business and Industry Association's Alexis Bailey didn't necessarily disagree with the bill.
But she questioned whether it was necessary to require the practise if businesses saw the benefit of doing it on their own to attract new talent in a competitive job market. She also asked for other parts of the bill to be changed, such as a requirement to post promotions.
Bailey said, "I get the idea that if it's a brand-new position for a promotion opportunity, it might make sense for workers and employees to know about it."
"But a lot of the time, someone gets a promotion because they're doing a great job in their current role. They get a raise and a new title, but that doesn't really open a new position within the company."
She also said that the five-employee limit is too low and would hurt too many small businesses. She pointed out that employers who don't follow the law could be fined $1,000 for a first violation of any part of the law, $5,000 for a second violation, and $10,000 for each violation after that.
Bailey said, "Small businesses don't always have the best ways to hire people." He suggested making it a warning for the first offense.
Michael DeLoreto of the law firm Gibbons PC, speaking for the New Jersey Food Council, agreed with Bailey's worries and said that the state's grocery stores would support a version of the plan that was less strict.
"If this bill only dealt with salary ranges, I think that would be a good thing," DeLoreto said.
Both of them spoke out against a part of the bill that would let workers sue a business in civil court if they thought it broke the law. But before the meeting was over, Moriarty agreed to take that part out of the measure.
A similar law that requires businesses to put salary ranges on job listings was passed a year ago in Jersey City.
Council President Joyce Watterman told NJ Advance Media that one reason for the push was to close the pay gap between men and women.
"We need to just do something," she said, adding that the city is still in a "campaign of awareness" to teach businesses about the law because some are still recovering from the pandemic. Watterman said that it was too early to tell how well the ordinance has helped close the gap or if it has been fully successful.
"I think we're the first and only city in the state to do that," said Jersey City Mayor Steve Fulop. He added that the ordinance does more than just close the gap; it also helps job seekers.
"An employer will always try to pay as little as possible for as much talent as possible," he said. "We wouldn't have done this if we wanted to give employers an edge."
California, Maryland, Nevada, Rhode Island, and Washington are some of the other states that require salary ranges to be listed on job ads.
Read More:
Officials from New Jersey Have Filed a Lawsuit Over the Use of Toxic Chemicals.
New York City Police Identify the 38-year-old Woman Found Dead in Her Apartment
New York  Attorney General is Warning Jewish Customers Ahead of Passover About Price Gouging at Vehicle Washes