Surely, every year, this must happen to someone, somewhere. It's Thanksgiving day, still early enough that no one's ready for dinner yet, but the hour is close – maybe a couple of hours or so till the finishing touches need to be on the table.
Then someone realizes that they forgot the cranberry sauce, the Cool Whip, or the mini marshmallows for the sweet potato casserole. Always the most obvious solution! Your mother or spouse is franticly rushing around the kitchen. Anxiety sets in.
"Any retailers open?! Two hours until dinner! Is anyone not wearing shoes? If you have the keys, please tell me where they are. Someone needs to run to the store – Quick! I don't see how we can have Thanksgiving dinner without cranberry sauce and turkey and stuffing." Please don't fret.
If you absolutely need to go shopping on Thanksgiving Day, know that certain establishments will be open. Holiday hours may be shorter than usual, so be sure to arrive before they close. Here's a glance at the stores that will be open in Pennsylvania and New Jersey on Thanksgiving Day 2022 to save you the hassle of making a mad dash from one to the next.
Read More: NJ legislators Respond Five dead, 18 Injured At Colorado Gay Bar Shooting!
1. Acme Markets
Acme stores will be open from 7 am until 4 pm.
2. Giant Food Stores
Giant Food Stores will be open from 6 am to 2 pm. Better get there early!
3. ShopRite
If you want to make sure that your local ShopRite will be open on Thanksgiving, you should call ahead, even though the company's holiday hours state otherwise. The store's location does not dictate the hours of operation.
4. Stop & Shop
On Thanksgiving Day, certain stores in New Jersey will remain open until 3 p.m. Some others may have standard business hours. Make sure by calling ahead!
Read More: Female Jack Sparrow Imposter Married a 300-Year-Old Spirit in A Private Ceremony!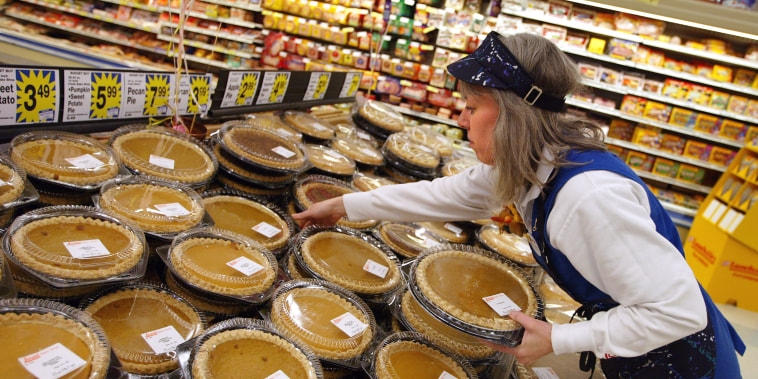 5. Wegman's
The typical closing time for a Wegman's is 4 p.m.
6. Whole Foods
Whole Foods Is Replacing Its Board Chairman And Half Of Its Board Members. Whole Foods Market is open Monday through Saturday, 7 a.m. to 3 p.m. Before setting out in your automobile, check to see if the store you plan to visit is open. Plus, in case you were wondering: yes, Trader Joe's, Aldi, Target, and Walmart will all be closed on Thanksgiving.